Success means different things to different people. In this instance we will define a successful athlete as one whom is living their utmost potential, in thriving health with average or more fitness.

These athletes are everyday people just like you, with jobs, families and responsibilities.

To become a successful athlete you might like to take note of the following.

Choose and maintain a positive attitude - we wholeheartedly believe that this attitude begins with gratefulness. When we express gratitude for what we already have, we shift our focus from what we think we lack.
Surround yourself with those who inspire you - if you aspire to be in your ultimate health then it would be wise to spend time with those who are also living a healthful life. As social people we will thrive when our peers eat well, get active each day and generally look after their bodies.
Set high, realistic goals - you want to reach for the stars, have an action and an actionable plan that is achievable. Making yourself accountable to someone and being adaptable can help you stay on task.
Form good relationships with those that can lift you up - a supportive network is a great tool for success. People that will celebrate your successes and that will help dust you off if you fall down occasionally. Find your tribe.
Use positive self-talk - master your mean girl, become enlightened, use affirmations, be your own champion. It is even more useful to be able to pick yourself up.
Use positive mental imagery - several studies have proven that the body cannot distinguish between visualisation and action. So if you want that muscle up or 100kg snatch spend time with your eyes closed, imagine each movement in detail and how it would feel in your body.
Recover well - stretch, take magnesium, have baths, dip in the ocean, avoid overtraining, be ok with taking a day off.
Manage their emotions effectively - physical training can be intensely emotional (thrusters CAN make you cry ok!). Being aware of the signs for your anxiety and stress and knowing how to manage your emotions is imperative to success.
Know your why - when you know why you train, it doesnt feel like a chore. For myself, I want to look and feel great. I want to be able to run around after my children and teach them healthful living. For others, its Regionals or even the CrossFit Games. for many others still, it is just so that they can keep moving and prevent disease. Think really hard about WHY you want to train.
Fuel your body to perform well and feel good - movement and nutrition go hand in hand, "you cannot out-train a bad diet"...unless your name is Rich Fronning...When you nourish your body and give it the fuel to perform well and get through each day, your body will thankyou with less injury, more energy and it will look great too.

​

Do you have anything else to add? We would love to hear your tips for success.

If you are struggling to implement any of the above tips, it might be a good time to book yourself in with some personalised training.
Powered by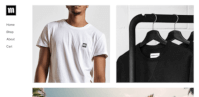 Create your own unique website with customizable templates.